A room (work in progress)
The room itself is fictional. However most of the stuff in it are real objects I have in my room. ( chair, desk, dustbin and the Titio lamp) I also made the two paintings on the wall. The one on the left was made using Corel's photopaint, the one on the right was done using CorelDRAW...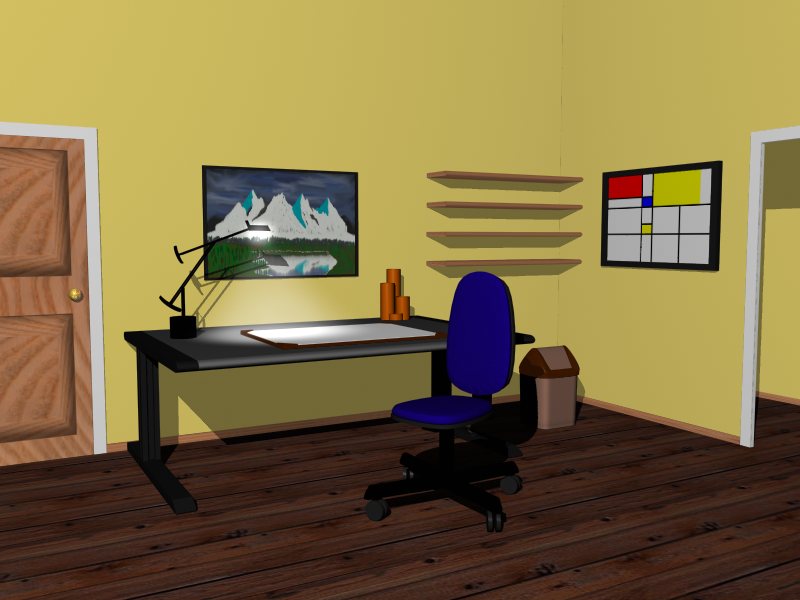 If you want any of my models/scenefiles, mail me.